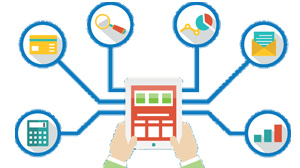 Backup Plan? Fire, natural disaster, vandalism, theft or carelessness—a data disaster can strike at any moment. You need to know that your business data is protected and secure. Most importantly, you need to know that—at any point—you can recover that data in the event of loss.
As a small or medium sized business owner, you know the importance of saving your businesses critical files such as ERP Data, Accounting Information, Payroll Documents, Employee Documents and Server snapshots for quick recovery from a disaster.
Data Center Located in Canada (your Data stays in Canada and Encrypted)


ictCloud Backup, sometimes referred to as remote backup or offsite data backup, allows businesses to back up data to a remote, secure, offsite location over existing internet bandwidth. This gives your business the ability to implement a data protection strategy that includes offsite storage of a backup of your data without requiring physical transportation of the data from your location to another remote storage location. Instead, we can define your backup schedule, and the backup software will encrypt and send the data to our secure data center instantly, giving you easy offsite data protection.
 
For small and medium sized businesses our redesigned back up service is the most cost effective backup solution that houses server capabilities and includes:



Not Sure Why You Should Backup Data On Your Network?


Most small businesses don't have a backup plan that fully protects them.